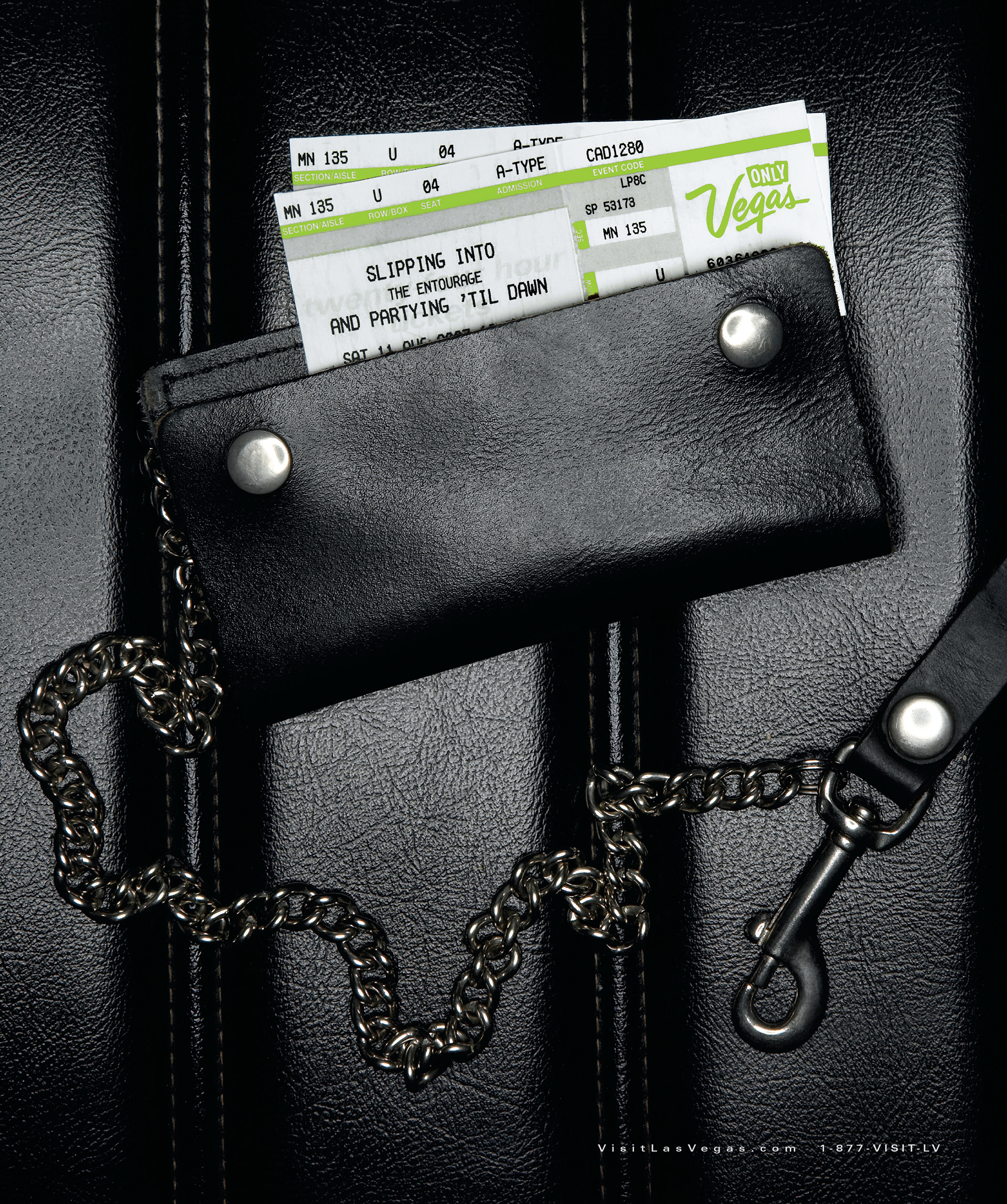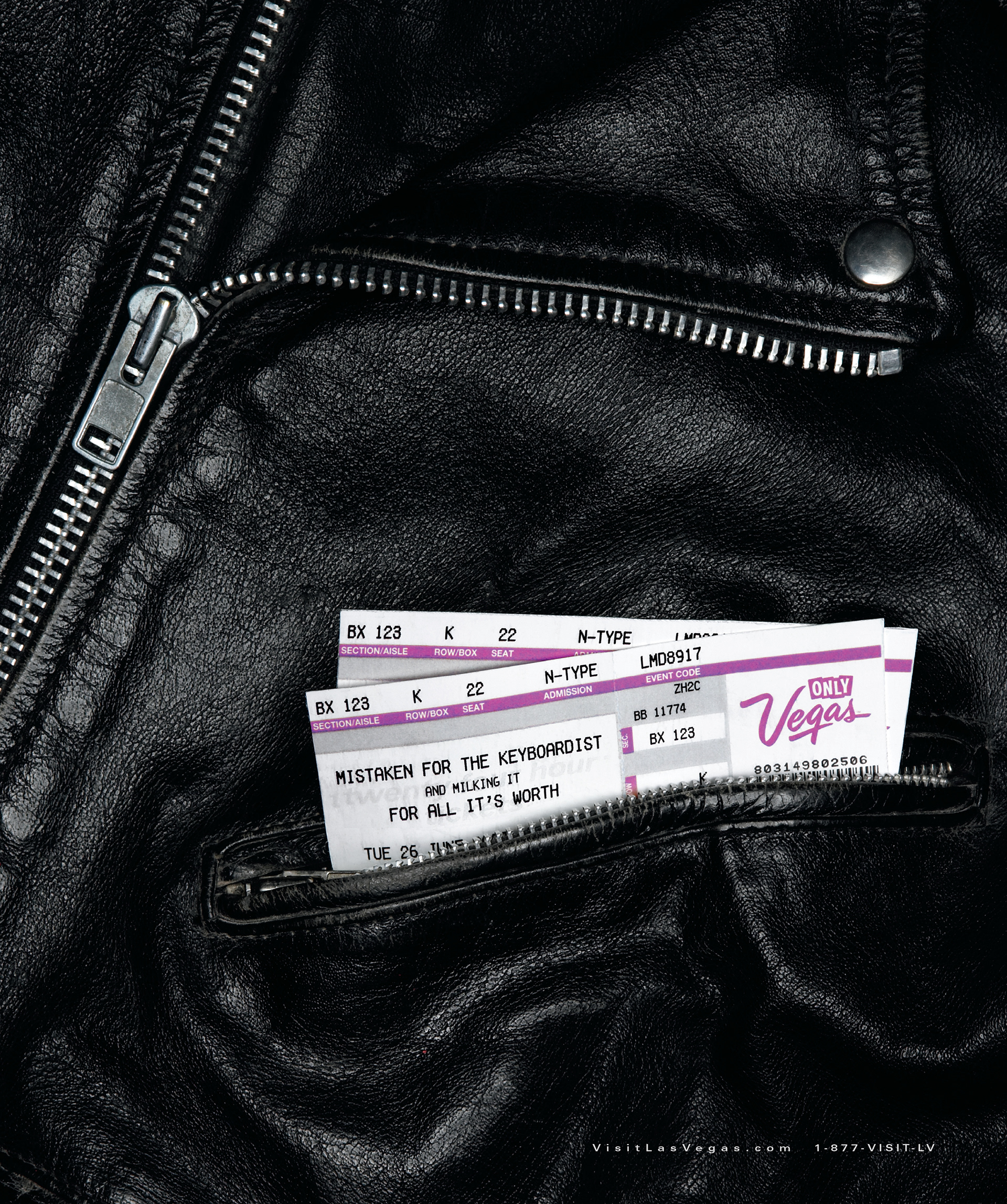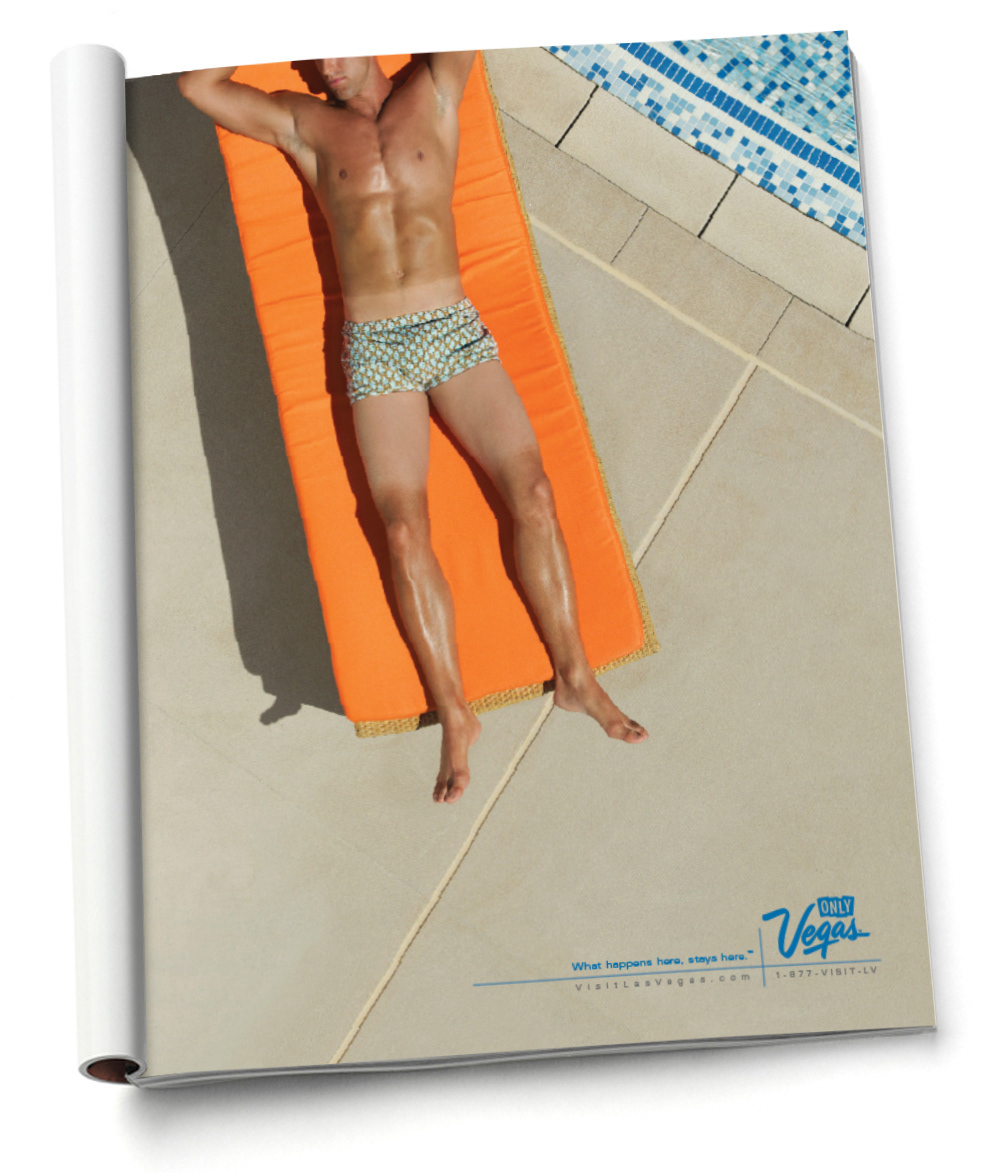 Working on Las Vegas tourism campaign has been one of the highlights of my career. I wrote hundreds of scripts and created a number of ads that actually saw the light the day. At the time, the client had not marketed directly to the LBGT community and this was the first of many noteable efforts to come. The two ads (above and below) ran exclusively in LGBT publications. Tan Lines was nominated for a GLAAD Media Award.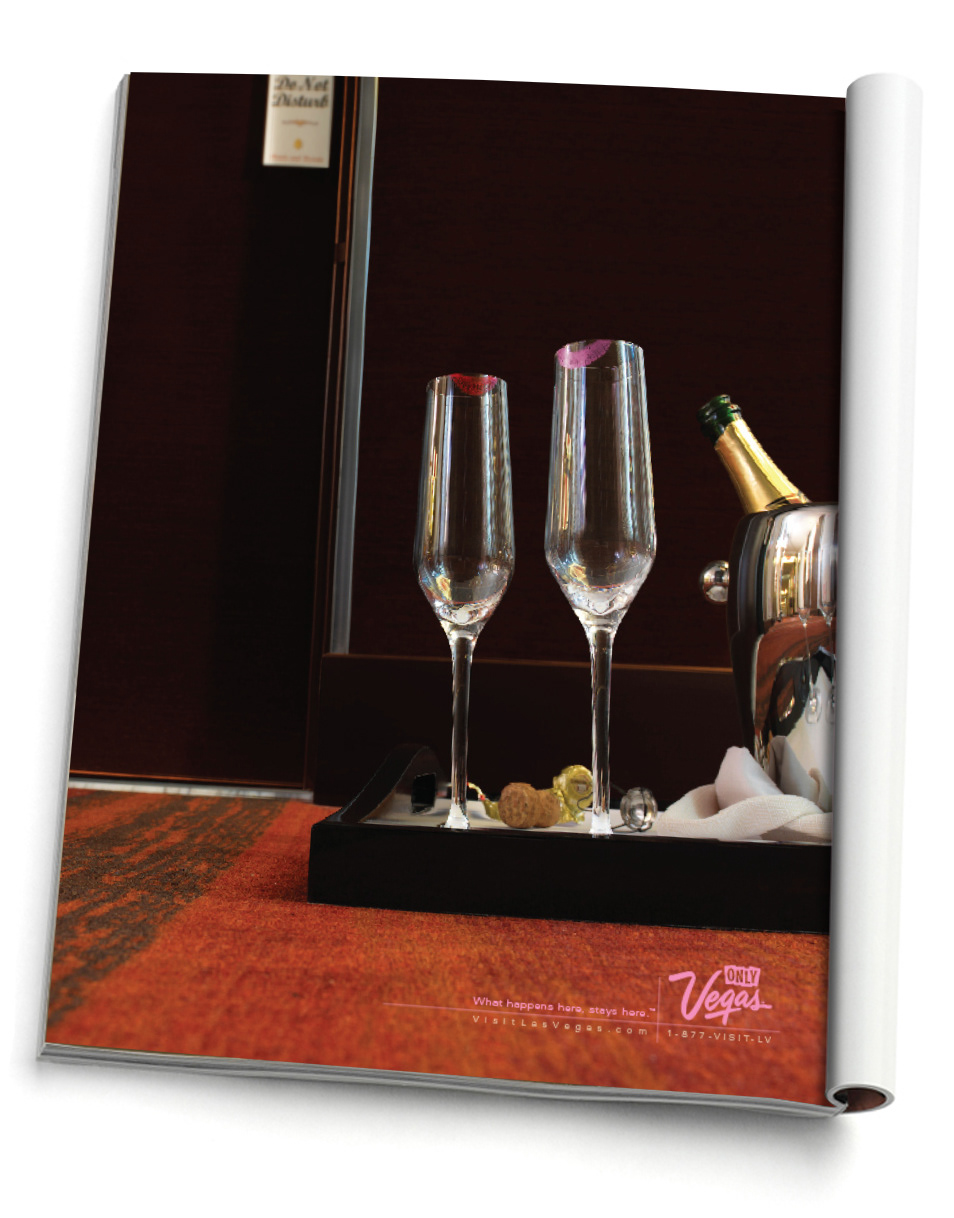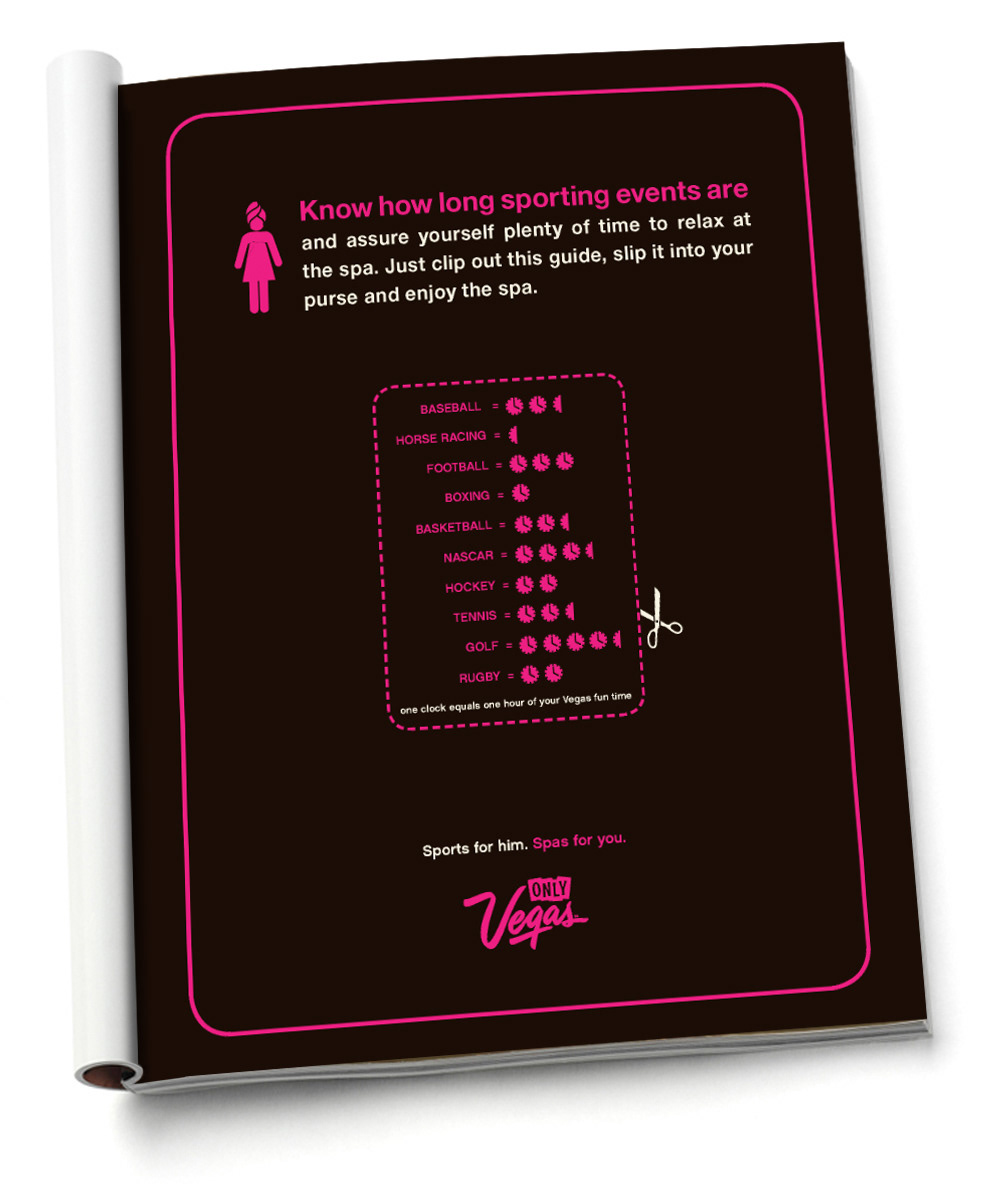 Vegas is renowned for gaming and sportsbooks, however our client wanted a message that would encourage couples to come to the city together. This challenegd us to expand the Vegas brand promise to be more inclusive while maintaining it's equity in escapism. With an understanding that men and women do Vegas differnetly, the resulting campaign used gender specific media buys to help men and women maximize their couples vacation.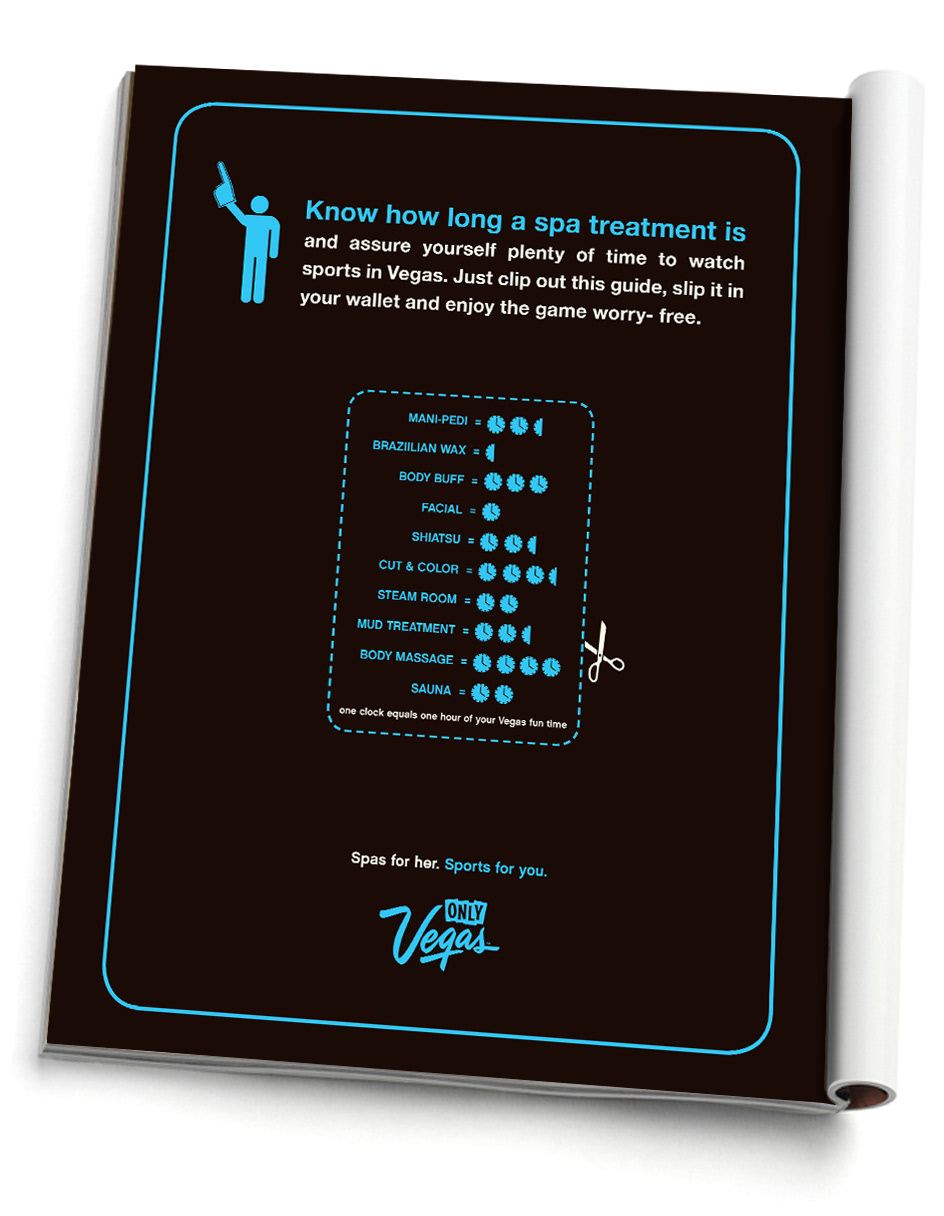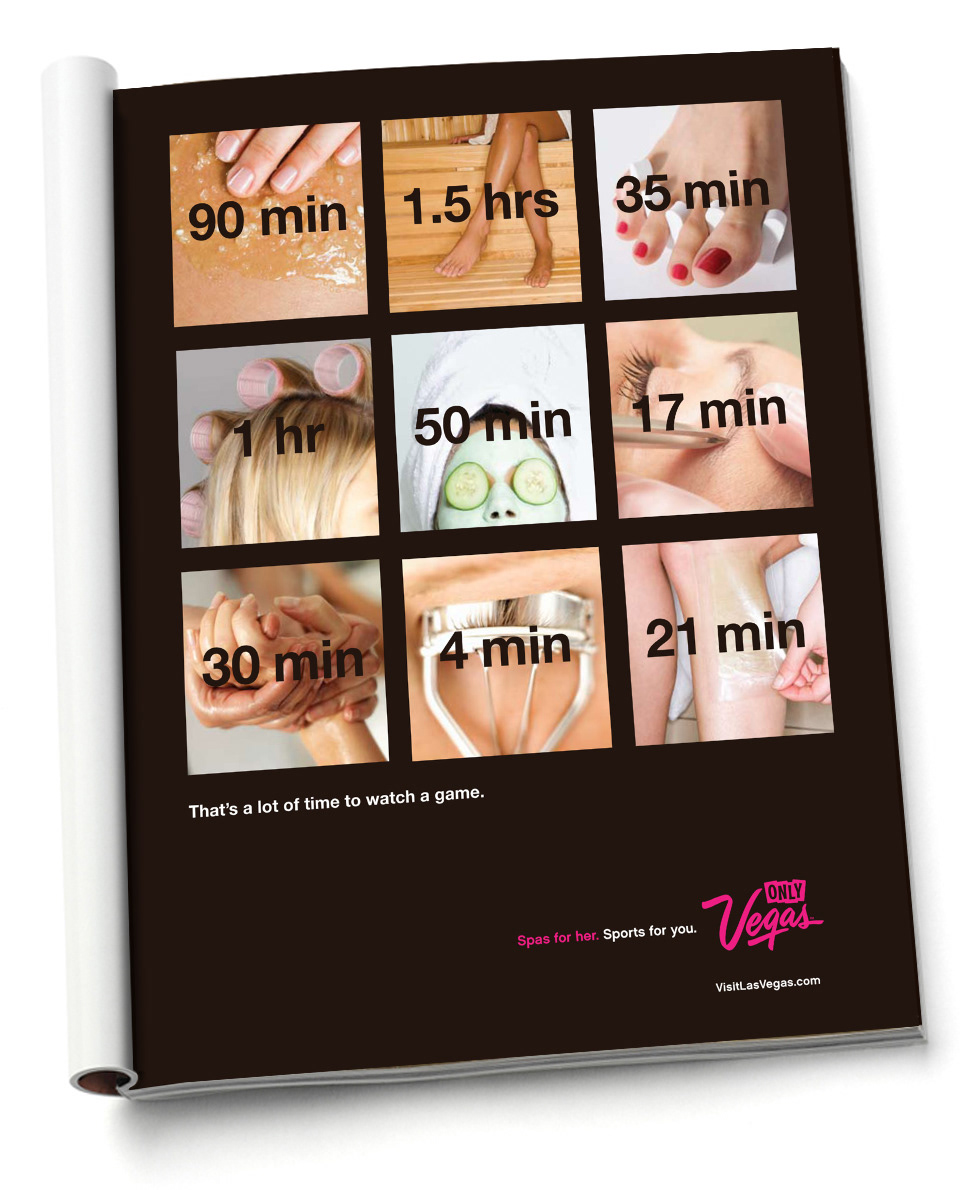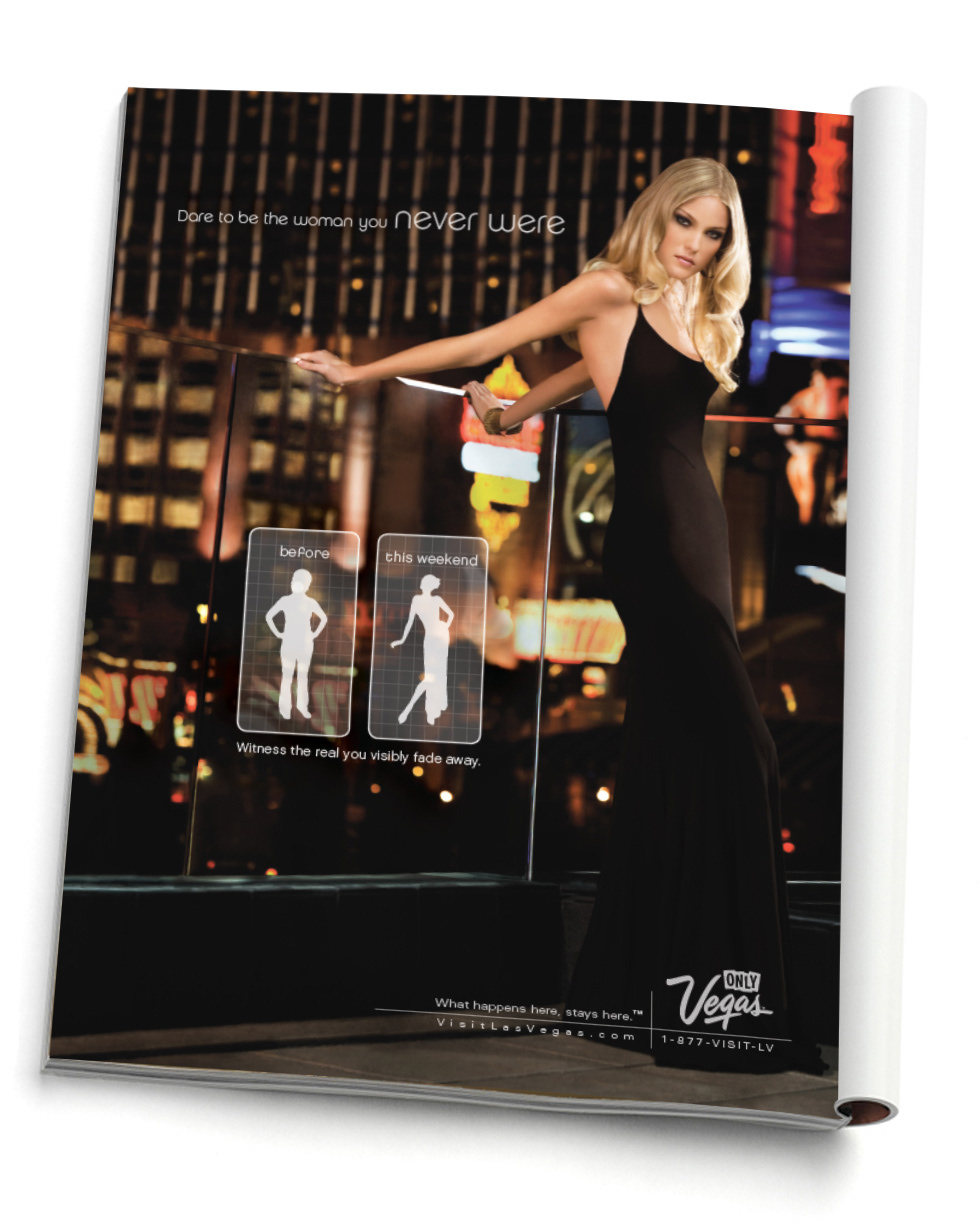 The ads above and below were created for exclusively for Vogue Magazine as the first efforts to brand Vegas as synonymous with fashion. By offering fashionistas something only Vegas can promise, we were able to communicate a retail message while supporting the tourism brand.