Between freelancing, 
I run my own design studio from my studio apartment in Los Angeles. Sure, it's small, but in business terms that translates to lean and nimble. D
uring the past six years I've touched a number of high-profile brands while on the biggest growth spurt of my life, and as cliché as it sounds, the size of my inspiration is bigger than ever. After working
 as an art director in New York at shops like Saatchi & Saatchi and R&R Partners in Las Vegas, I lost both my parents and did what any person would do and moved to a remote cabin in the Sierra Mountains. What was intended to be two months became two years while I commuted to San Francisco working on brands like Google and Subaru. I also had contract roles with E.& J. Gallo Vineyards where I
contributed to social media strategy, and 
created two retail campaigns along with a ton wine-centric social content. 
You may be asking if this made me a 
wine
expert or even a 
better skier, and it
did, but the whole experience also made me more of a whole person.
Upon moving back to LA, I was invited to serve on the nominating committee for the AIGA LA Board of Directors and Advisors, and contribute to their online and social programming. I'm also jurying the inaugural C2A Awards along with other creatives from name-droppy places, and 
available for projects and/or roles of any scope world-wide.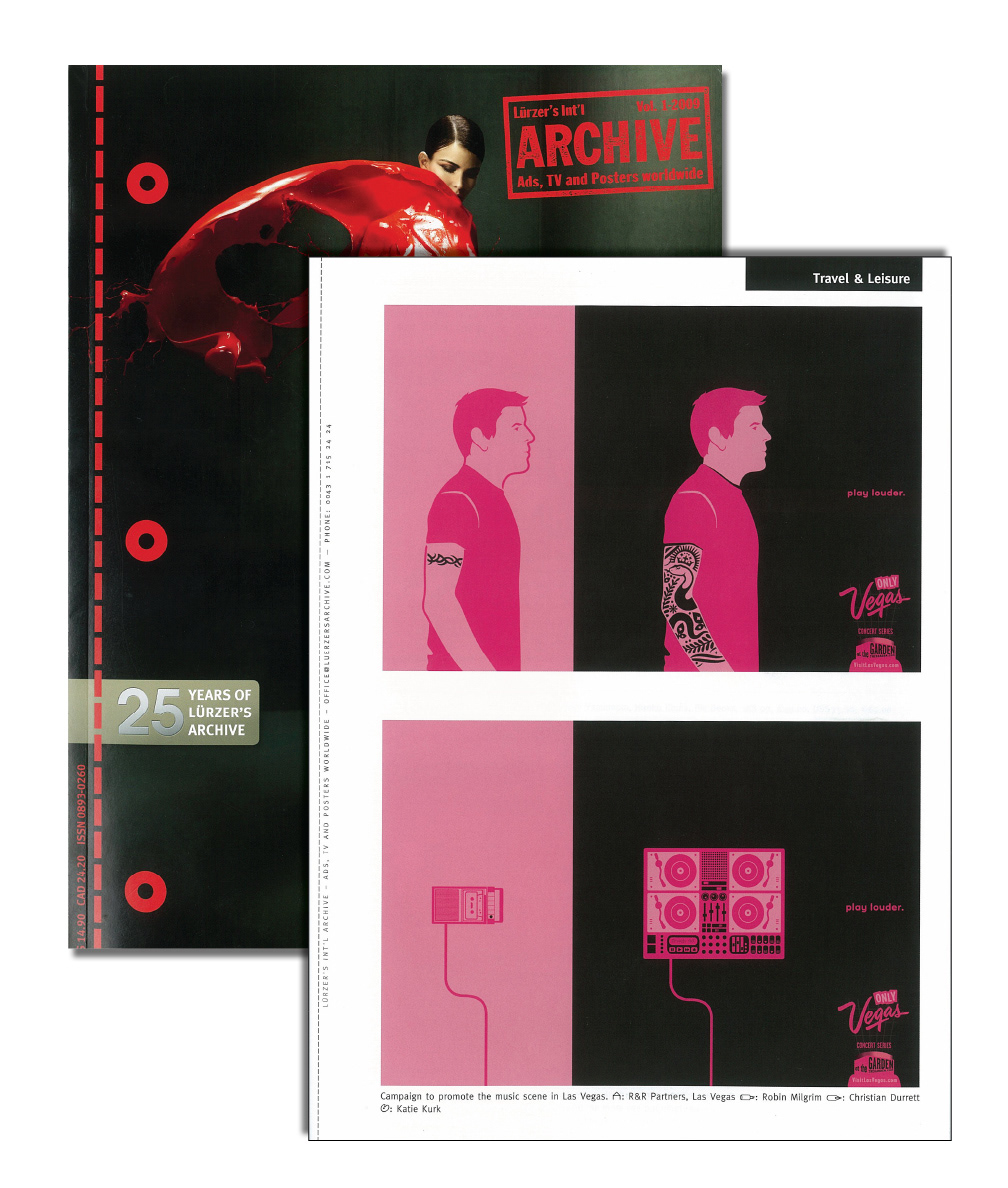 Graphis Design Annual - 6x
Photo District News / PDN
New Design Miami : The Edge of Graphic Design
 SK+G Advertising + Design