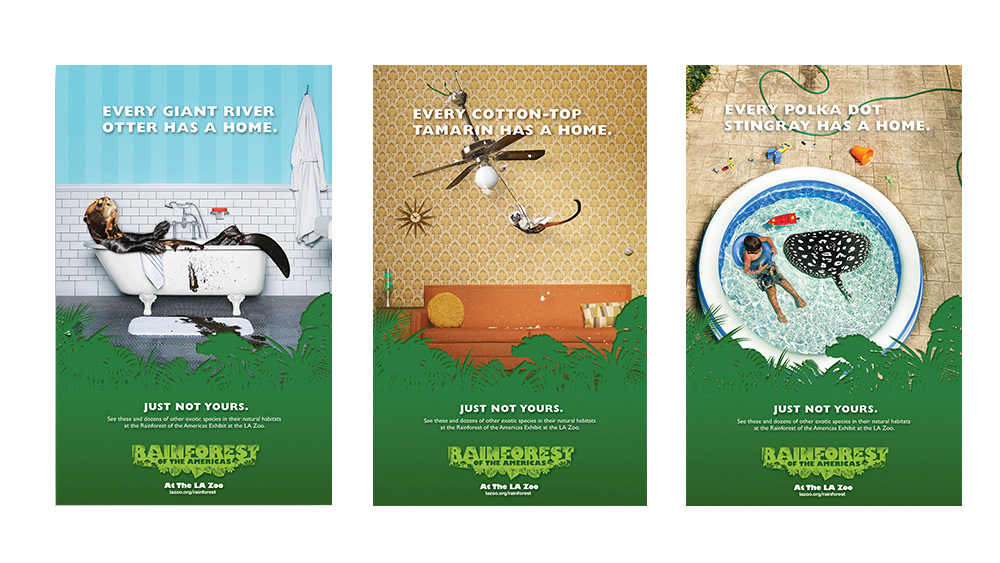 Every animal has a home, just not yours.
The platform to generated awareness of the parks exhibit of exotic animals in their native habitats, while paving the way for executions that resonate with both children and adults alike. 
As art/design lead, I created the logo, visual direction, and campaign elements, as well as directed the UX of the  micro-site.