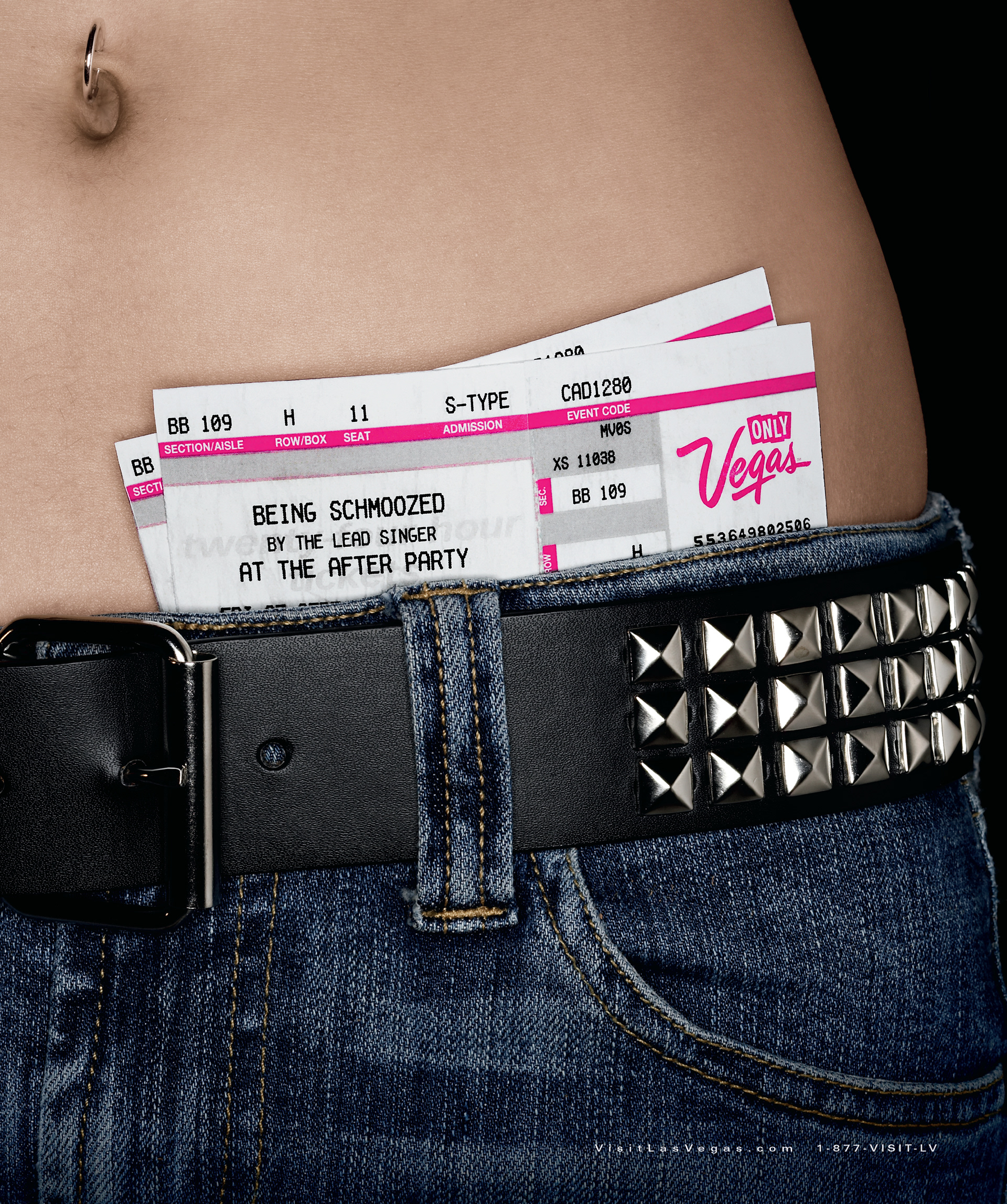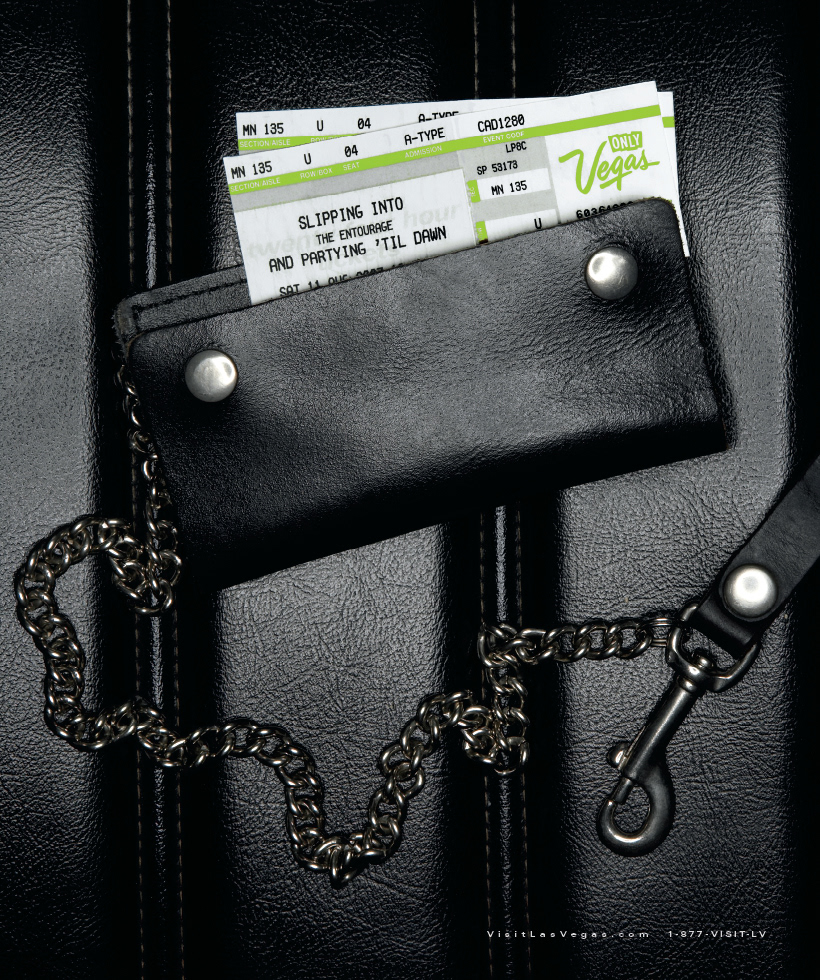 The client, the Las Vegas Convention and Visitors Authority, wanted to sell concert tickets and we gave them a reason why a concert is better there. Our solution leveraged insight that famous musicians frequent casino floors, giving unprecedented access to fans. "Tickets" ran exclusively in Rolling Stone magazine alongside advertorial content and interviews with notable musicians.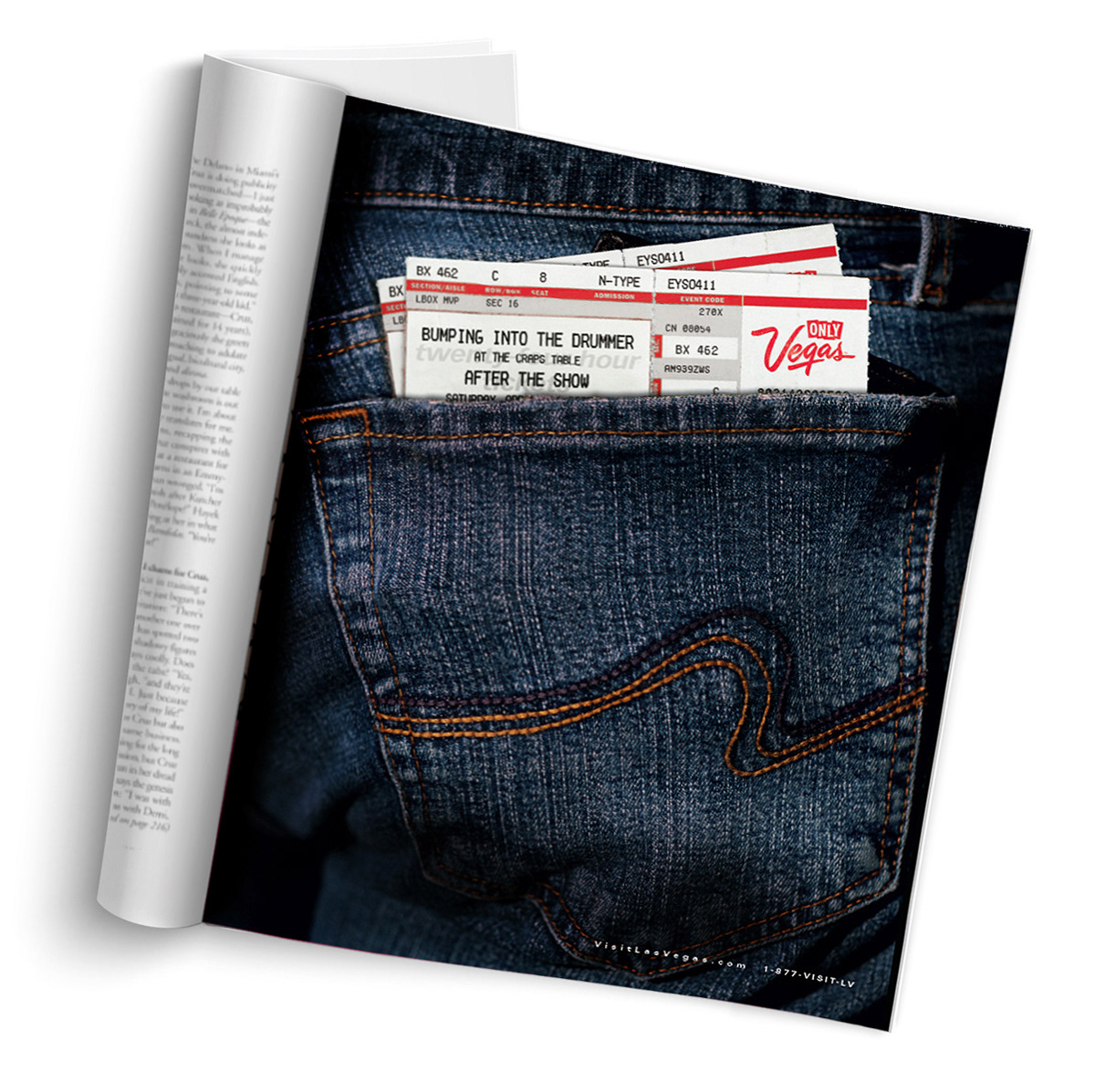 LGBTQ + Highly Targeted Demographics
As part of our overarching campaign effort, our team used targeted initiatives, and I was fortunate to design the destinations first LGBTQ, music, epicurean and retail fashion efforts, all recognized for excellence with multiple awards. Even more of an honor, "Tan-lines" was nominated for a GLAAD Media Award. And thanks to a dialed-in media-buy, we didn't need to go with clichés or rainbows.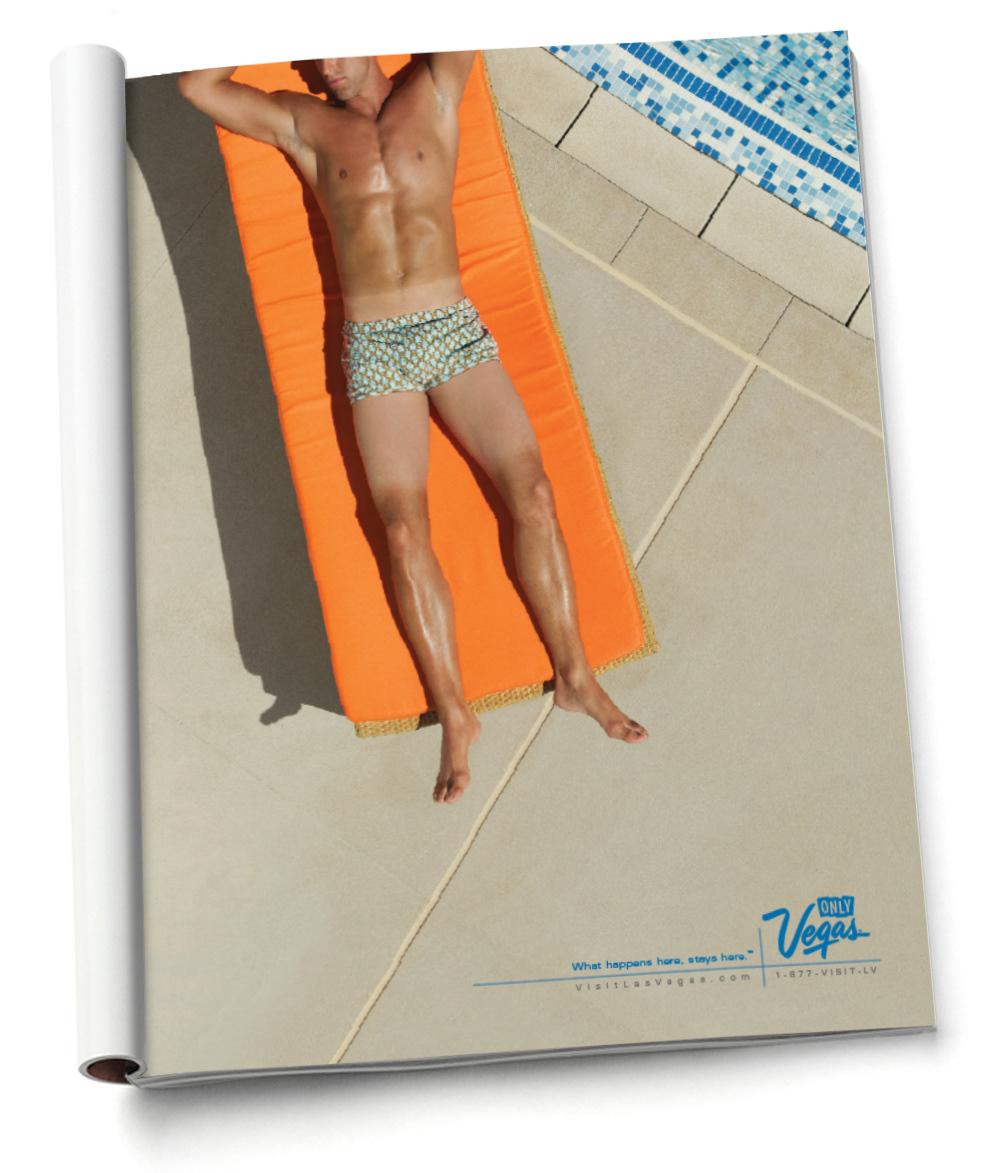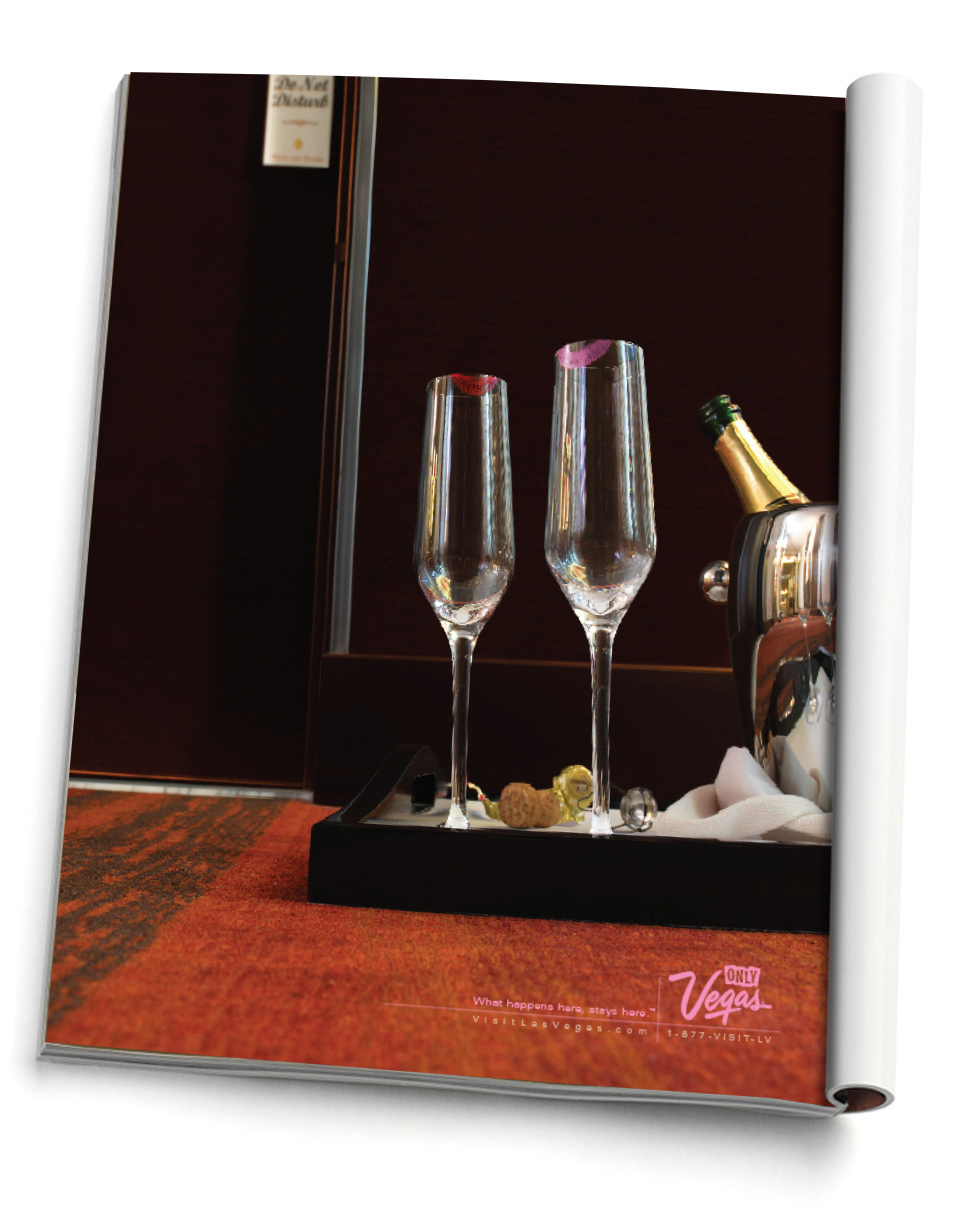 Vegas wasn't always known for great shopping, but when the worlds hottest designers set-up shop, we let the readers of Vogue know they too could play in style, Vegas style, even if they aren't runway ready.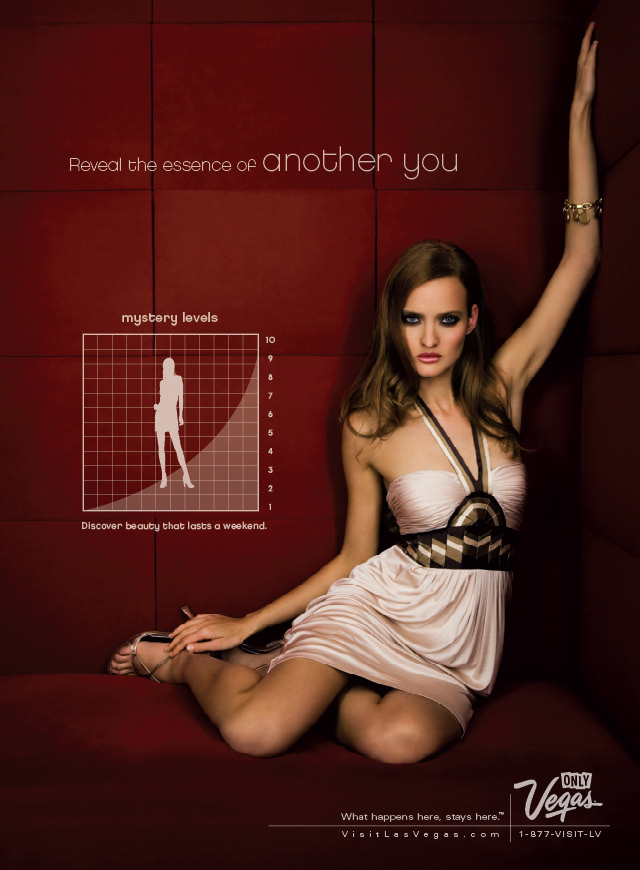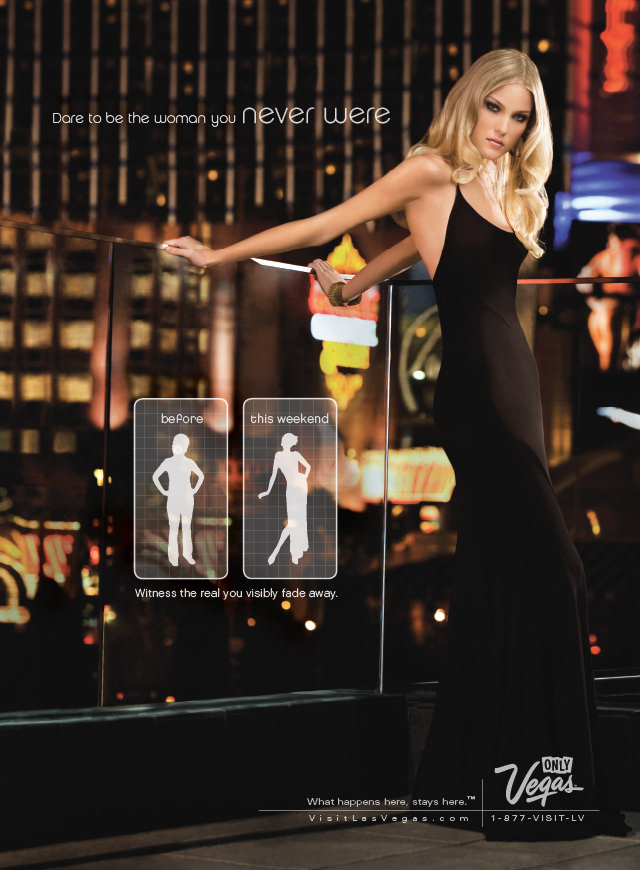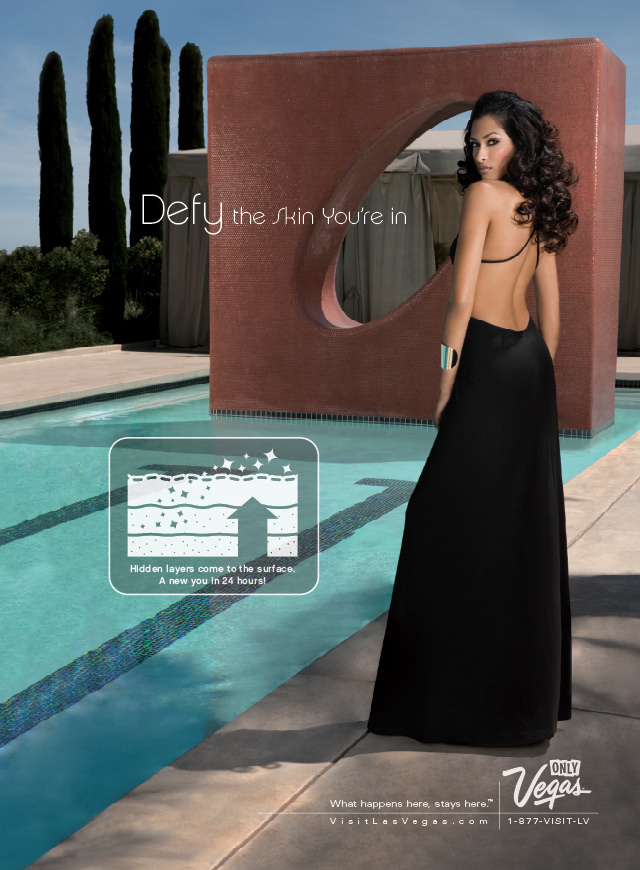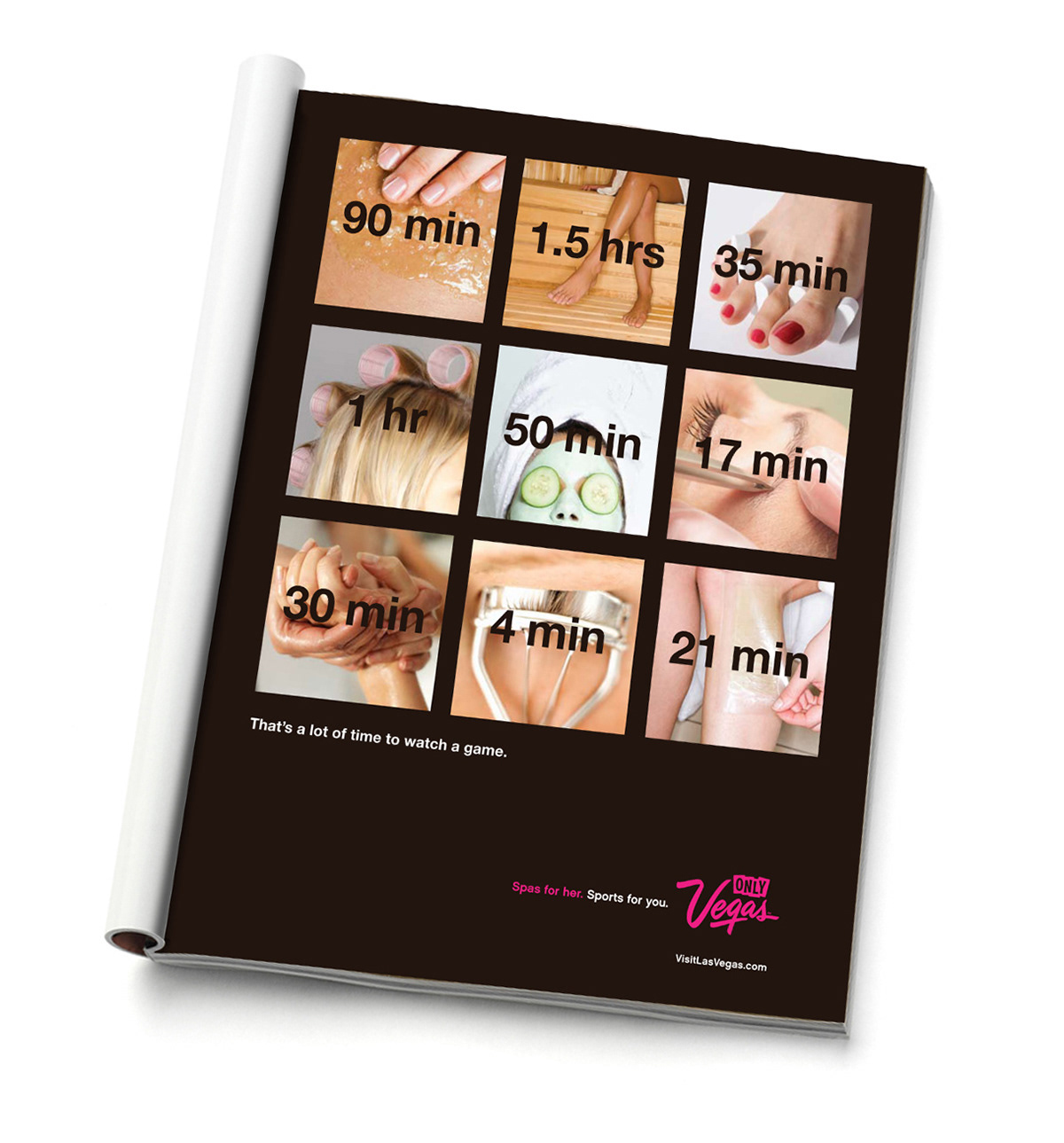 Sports & Spas — Couples Initiative 
Travel to Vegas is generally down in the first quarter so the client wanted to entice couples in the spirit of Valentine's Day and March Madness. With the insight that men and women generally do Vegas differently, we crafted the concept, "Spas for her, sports for you." (and vice-versa), and I found the way-in to tell the story, all while maintaining the brands equity in escapism, of course.
As part of a larger campaign, the ads ran in targeted mens sports and women's magazines.