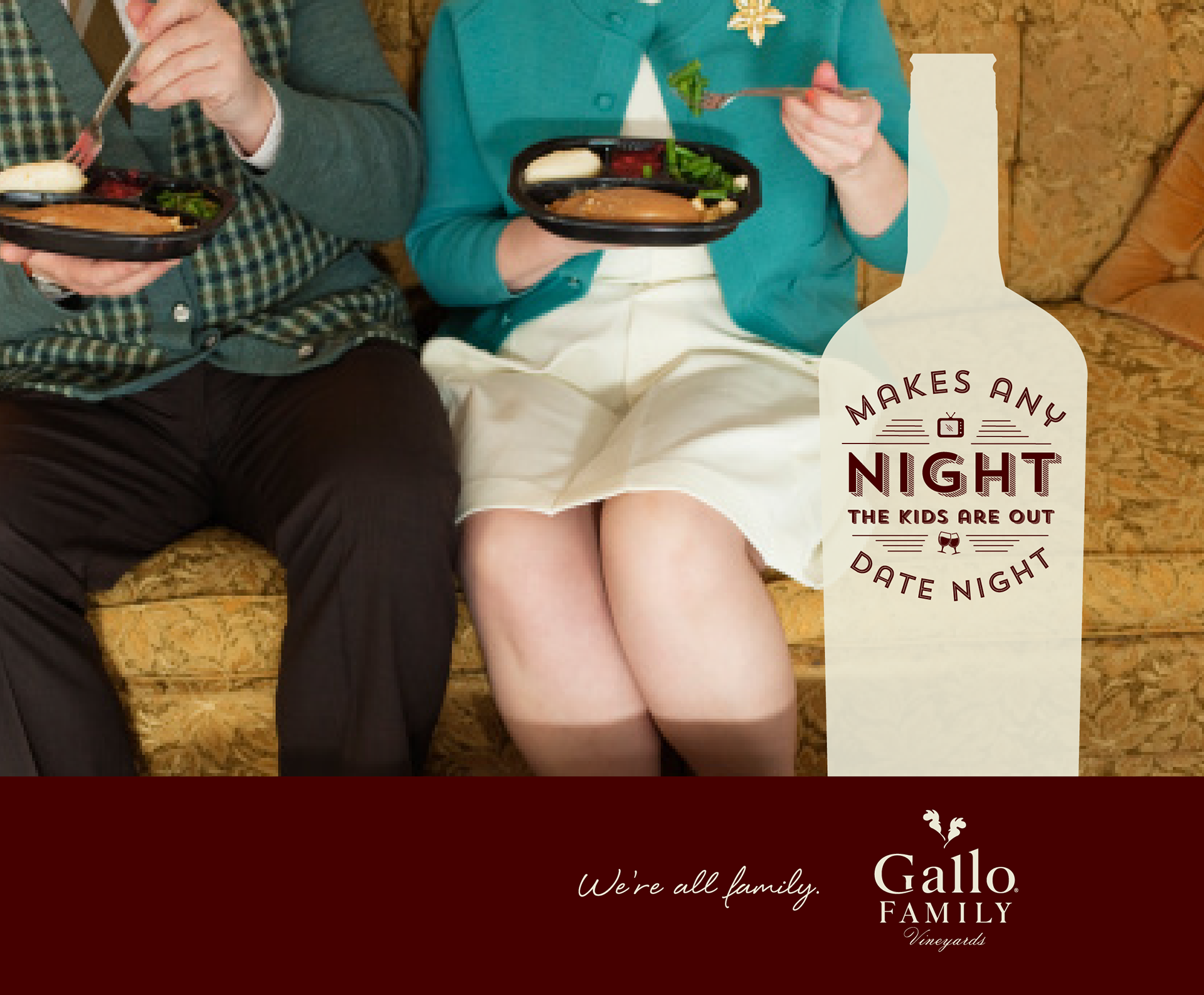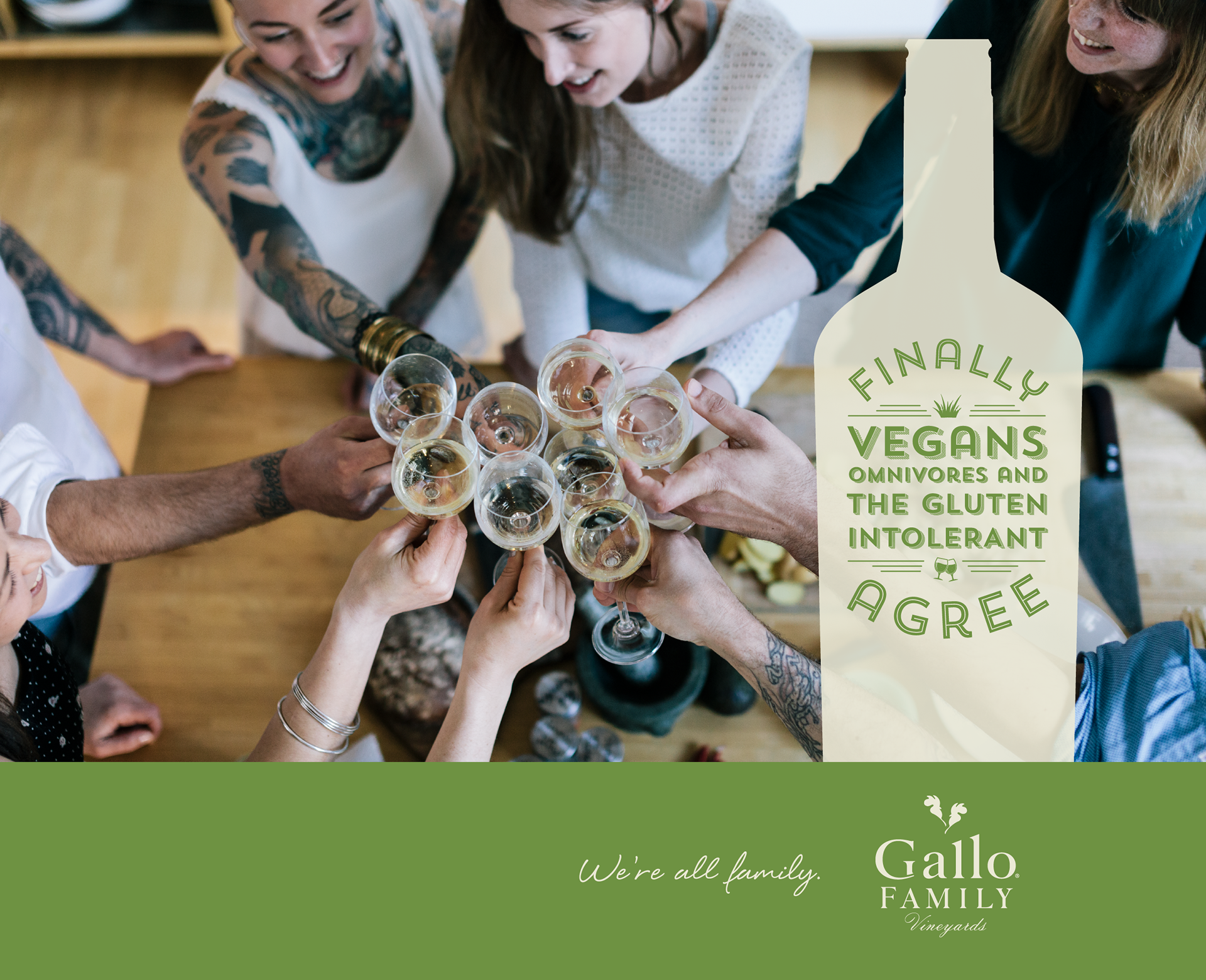 Point-of-Sale to Organic Growth
Gallo Family wines stands apart as accessible in an aspirational market. With packaging for varietals and a brand color system already in place, I created a campaign platform, We're All Family, establishing infinite campaign legs and creative opportunity to build on the concept of unique family stories through the campaign. Along with an updated typographic treatment, this tone and art direction formed the basis for the all new Brand Style-Guide.

Strategy + Content Playbook - Case Study
Along with a fresh brand platform, POS campaign, and Strategy Playbook, our team created social content in partnership the brands stakeholders. With a decidedly home-spun aesthetic, I wrote, developed, and produced original brand-driven stories for every post, all in-house.
The videos shown here were mostly written, produced, and edited by yours truly and posted for
 relevant events and holiday promotions. As social posts many don't have audio, but keep your speakers up for the first one below. Incidentally, this was the brands first post that did not reference product, and solely for the purpose of driving organic shares and traffic. Others were an exercise in covertly introducing product or message without the sense of actually serving an ad.
The strategy worked, and these videos represent some of the most shared posts of 2017. 
Facebook engagement grew exponentially, with many posts averaging 50-75% orga

nic shares — the largest community growth and shares among the wineries 50 or more brands globally.