Las Vegas  Toursim x  Music 
Long before Life is Beautiful and other concert events, the client Las Vegas Conventions and Visitors Authority, wanted to merely sell concert tickets at the destinations numerous venues. 
To reach would-be concert goers, our team at R&R Partners positioned Las Vegas as concert destination with a multi-platform campaign that took-over of ALL THE MEDIA in and around Madison Square Garden in New York City and other concert venues.
In consideration for our arena audience and the volume of media space we had to fill, as Art Director I created the campaign structure and design system to continuously engage as people moved around that environment, along with a quick,
repetitive
single-minded call-to-action that promises a concert experience unlike any other. 
With much competing for attention durning a live show, I kept the aesthetic bold and simple and with no two executions alike to continuously
delight and 
surprise our captive audience.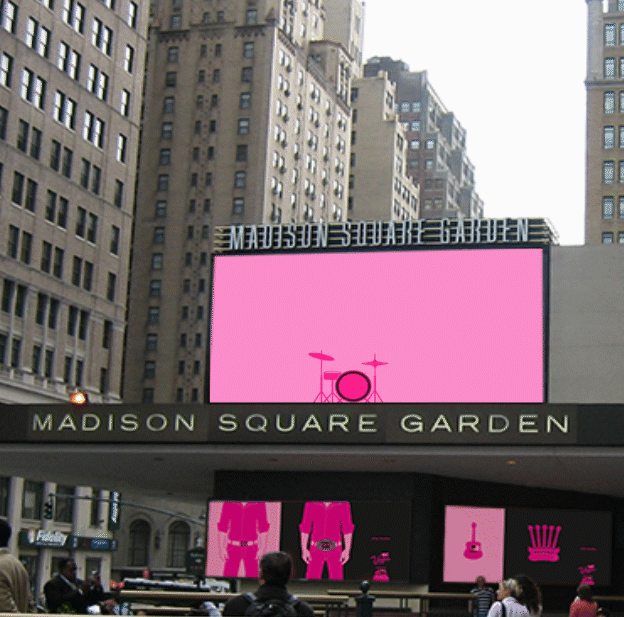 Driving Tourism, Traffic and Ticket Sales
The out-of-home campaign drove traffic to visitlasvegas.com where users could plan a trip to Las Vegas around a concert. Our digital team complied the first comprehensive database enabling searches of hotels, restaurants and clubs by proximity to the shows (This had not been possible before and the team deserves huge credit!). 
Upon selecting a concert, users were prompted to "Play Louder", pairing the event with nearby dining and afterparties, fulfilling the brand promise in Only Vegas style!